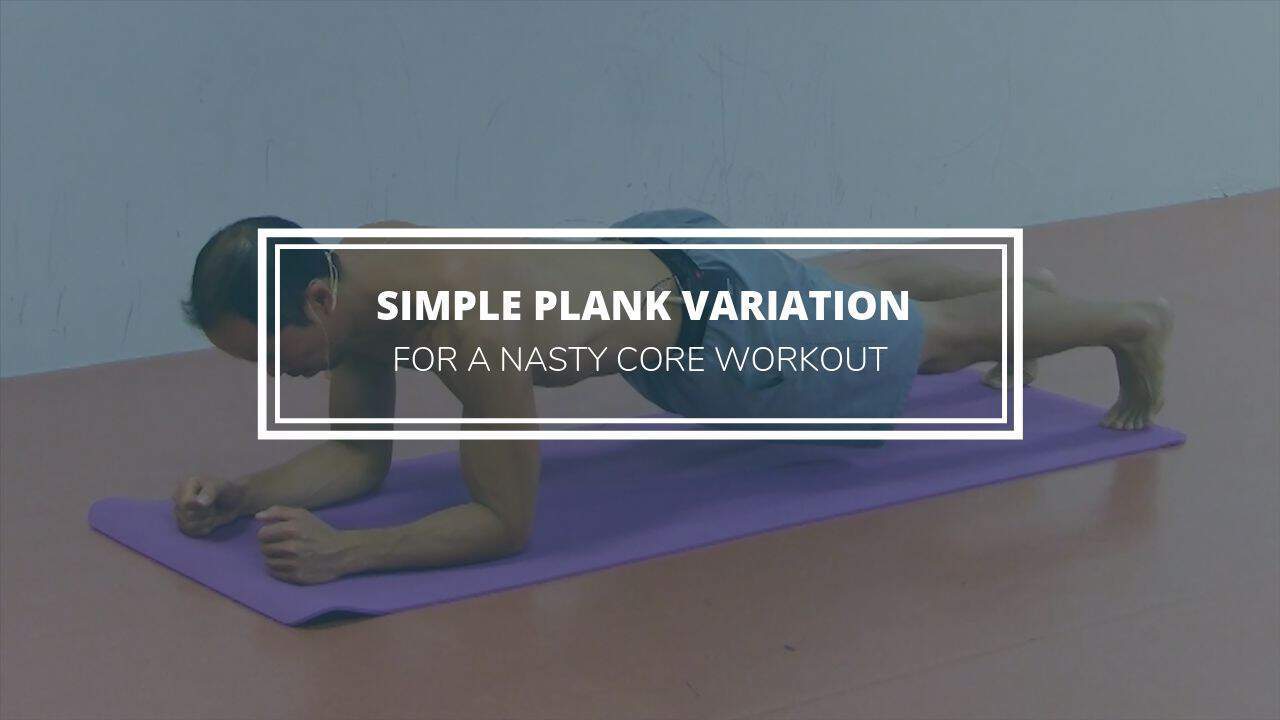 Ready to really challenge your core? This simple plank variation takes the classic plank exercise – and your core training – to the next level.
Everyone knows the plank. It's a classic move, and rightfully so – it's a core stability exercise that also trains your shoulders and hips.
But the basic version can become too easy, decreasing the benefit you get from it. The plank variation you'll discover here is really simple, but intensifies the challenge and if you use it, you'll end up with an even more strong and stable core.
Why A New Variation?
There are many plank variations out there, but I like this one because it adheres to 2 of the core principles of training – specificity and progressive overload.
Specificity is an important principle to think about when it comes to planks.
It's easy to get caught up in the hype of a YouTube or Instagram challenge and suddenly want to do a 10 minute plank.
But there's absolutely no value in holding a plank that long. The ability to hold a plank for even 2 minutes doesn't really transfer over to any other skill whether in sport or the gym.
It has no specificity to anything else besides holding a plank. And in all likelihood, you'll probably loose your form after a minute or two and end up in a compromised position for your shoulders or back.
When I'm training my clients, we work up to 1 minute plank holds, then move on to something more challenging that makes it difficult to hold for a minute and we work our way back up.
It's also important to consider the principle of progressive overload.
Yes, going from a 30 second plank to a 1 minute plank to a 10 minute plank is technically progressive overload.
But as mentioned earlier, holding a medium intensity plank for over a minute isn't an ability we use in sport or the gym, as most sports skills require explosive power, which has the core loaded for only a few seconds, while gym exercises that require neutral spine core stability like a set of standing overhead presses might last up to a minute.
That's where this plank variation comes in – it requires greater core strength and you can build the endurance to hold up to a minute and at that point again increase the intensity, working your way up to a strong, stable and functional core.
The Brutal, But Simple Plank Variation
To perform this variation, you start in the classic forearm plank position.
Get your elbows right under your shoulders, your spine in neutral, and legs straight and strong – no butt sagging down or sticking up in the air!
From here, we'll mix it up a bit. Basically, you'll be moving your forearms wider apart, farther in front of you, or both.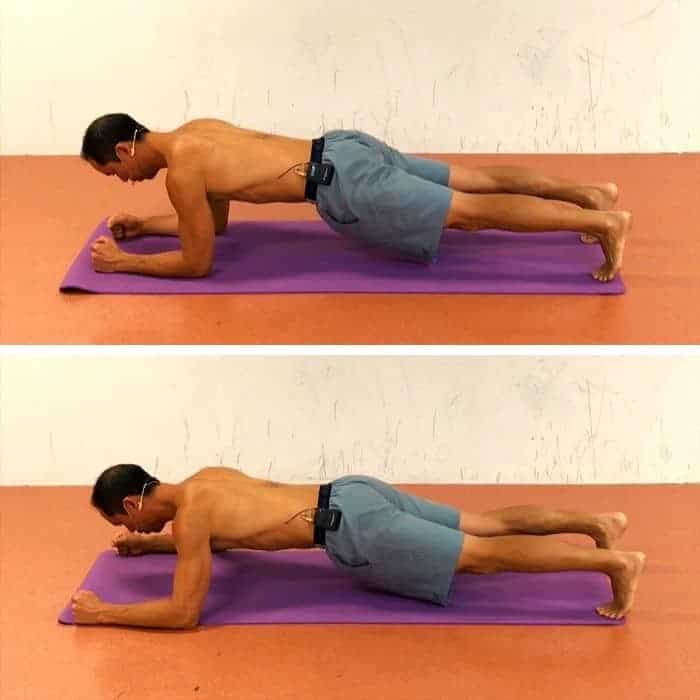 Start by taking your elbows a few inches wider – if you're on an exercise mat, you could aim for nearing the edges of the mat.
Already you should feel things really amp up in your core. Hold it here while you breathe for a few seconds and you will probably start shaking and sweating.
Come out of the position and rest. Try again from the normal plank starting position, but this time, move your elbows a few inches forward – toward the front of the mat or farther away from your feet.
Again, hold and repeat, breathing for a few seconds before resting.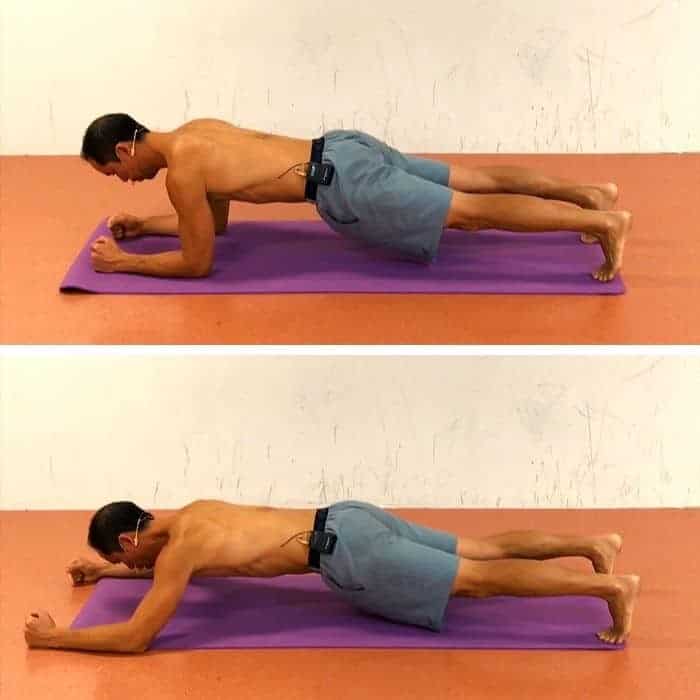 The Plank Possibilities are Endless
The great thing about this variation is there are endless possibilities. You can experiment with moving your elbows wider, farther, and a combination of both wider and father.
You are able to progressively overload in each different position. You can build up your ability to maintain that strong plank position in each variation over time. (Just remember to keep spine and hips in neutral!)
I recommend starting by focusing on moving your elbows a little bit wider. Maybe you start at 5 seconds, work up to 10, then 30 seconds, before moving on to another position.
Keep on moving wider and wider over time. Once you feel like you're pretty strong in a wide position, start moving forward and training in that direction.
Even more so than with the classic position, I don't suggest trying to hold this plank variation for 5 minutes. Because it's such an intense core challenge, you're going to fatigue more quickly and lose form much faster.
With this variation, you're working on a specific strength challenge in each different position and increasing the challenge with each extra second you're able to hold – hello specificity and progressive overload, goodbye boring 3 minute plank holds.
So go try out this core workout and see how quickly you start shaking and sweating. Improving this plank variation can be your new core training goal – your whole body will thank you for it.