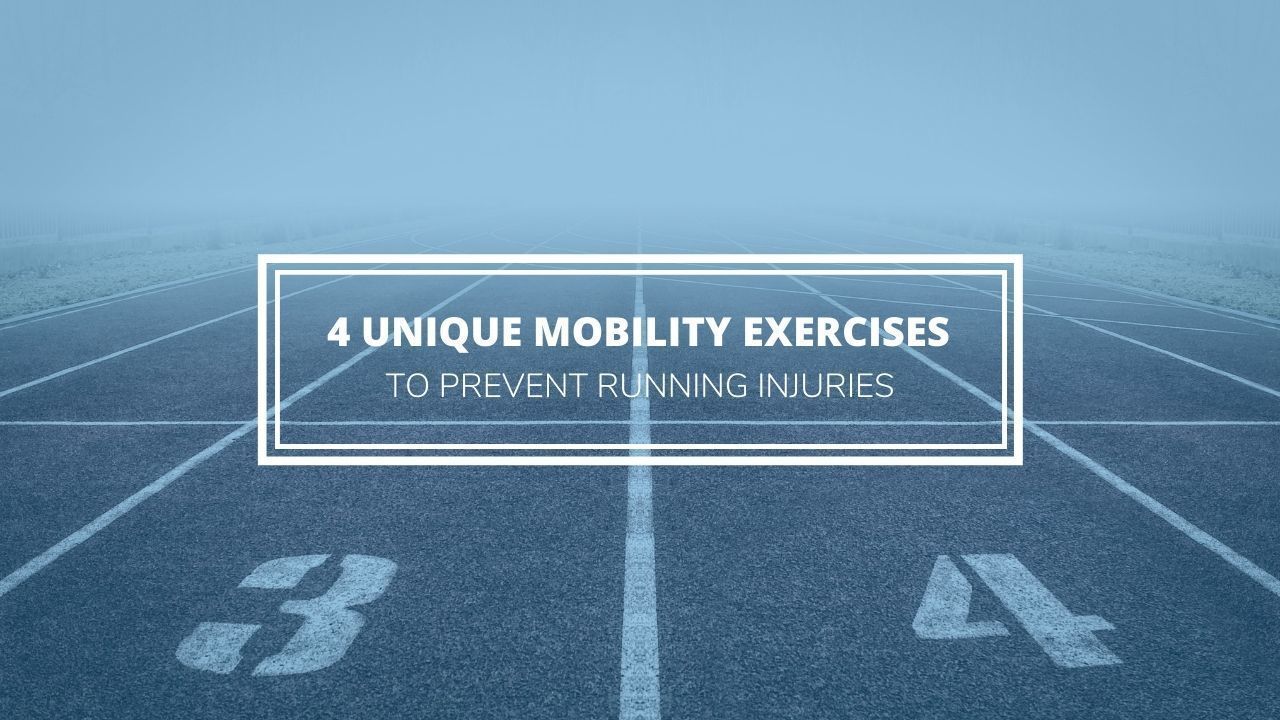 Running injuries are, sadly, a common occurrence.
Yale Medicine [1] stated that "at least 50 percent of regular runners get hurt each year—some estimates put the percentage even higher—sometimes from trauma, such as a fall, but more often from overuse."
Well that's just no good! As if running wasn't hard enough, now you've got to worry about injuries, too?
You might be thinking, "If I run properly—with the right technique, posture, and gait—that will drastically reduce my risk of injuries, right?"
To that, I say "yes and no".
Let me explain…
Proper running form and gait is the first thing to master in your run training, but it will only work so well if there are underlying imbalances, dysfunctions, or immobility in your joints and muscles.
This is the real key. By correcting problems in your musculoskeletal system, you improve your ability to run properly and injury-free (not to mention – faster).
We're going to look at the most common running injuries, examine what causes them, and last but definitely not least, give you four of my best mobility exercises for runners to reduce your chances of missing time due to injury.
The 5 Most Common Running Injuries
A study in the Journal of Sports Science & Medicine showed the following as the most frequent injuries in runners (in order from more to less frequent) [2]:
Patellofemoral pain syndrome – a blanket term to describe pain around the kneecap. It's a common diagnosis that doesn't give any more info than just calling it "knee pain". PFPS is commonly associated with problems at the ankle and feet, which we'll discuss more about in a moment.
Achilles tendinopathy – this is pain in your Achilles tendon, which runs from the calf muscles to the heel. Again, most treatment focuses on stretching or strengthening the calves but achilles tendon problems have the foot muscle dysfunction or ankle ROM deficiency as the more common root causes, both of which we'll address in exercises here.
Medial tibial stress syndrome aka 'shin splints' – This is pain in your shins. It's very common for new runners, but can become chronic. Again, it's commonly associated with foot/ankle dysfunctions or limitations, making simple stretches or icing a band-aid solution.
Plantar fasciitis – pain in the bottom of your foot in a band of connective tissue called the plantar fascia, which runs from the heel to the metatarsals (start of the toes). The plantar fascia helps support the arch to absorb force. Know what else supports the arch? The intrinsic muscles at the bottom of the feet. So if they're not working, well… we'll discuss this in a sec.
ITB syndrome – describes pain in the iliotibial band where it inserts at the knee. With ITB syndrome, lower body alignment and hip muscle dysfunction, specifically of the hip flexors/tensor fasciae latae are common root causes.
These 5 injuries accounted for 48% out of the 3,580 injuries reported in the study.
| | |
| --- | --- |
| | 1 set x 3-5 cycles per – 5 sec hold |
| 2. Banded Dorsiflexion Mobilization | 1-2 sets x 10 per – 5 sec hold |
| 3. Hinged Knee Flexion-Extension | |
| | 2 sets x 3-5 cycles per - 2 sec hold |
Perform this routine 2-3 times per week for 4-6 weeks or longer if you find it's very helpful for you.
Like I said before, commit to just 2 weeks and by then you'll be feeling benefits and will want to continue. Stick with it for the prescribed time and you'll reduce your risk of injury and enjoy smoother and more efficient running.