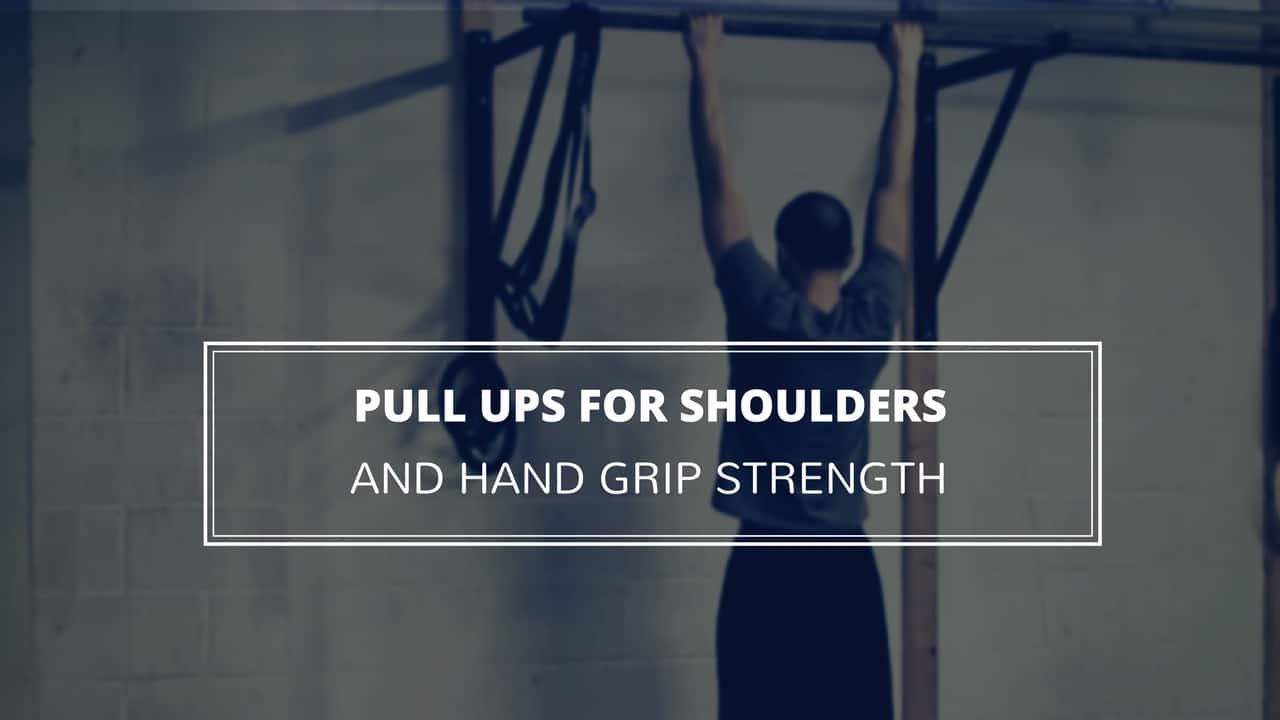 It's commonly thought that Pull ups are good for shoulders and hand grip strength, but it's not always the case.
Just like with everything, how you do it is as important as what you do.
If you do something and don't put any effort into it or don't do it correctly, regardless of how much potential the activity has, you won't realize it.
That's why it's important to put your effort into the right things and do them correctly.
So Pull ups can be great for your shoulders and developing hand grip strength, when you do them with those intentions in mind.
If your goal is to complete as many Pull ups as you can because you're doing a CrossFit WOD, then Kipping Pullups might be the answer.
But this is different than doing Pull ups for shoulder health or hand grip strength.
In today's video we'll explore these concepts and more.
Pull Ups for Shoulders and Hand Grip Strength
If you have tight, painful shoulders and are searching for an answer, your problem might be a little muscle that doesn't get much press and is often misunderstood.
Click the image below to learn what this muscle is, what it does and how to effectively work it: